DOCUMENTS
Review Project Documents
---
---
---
---

Typical Sections - Initial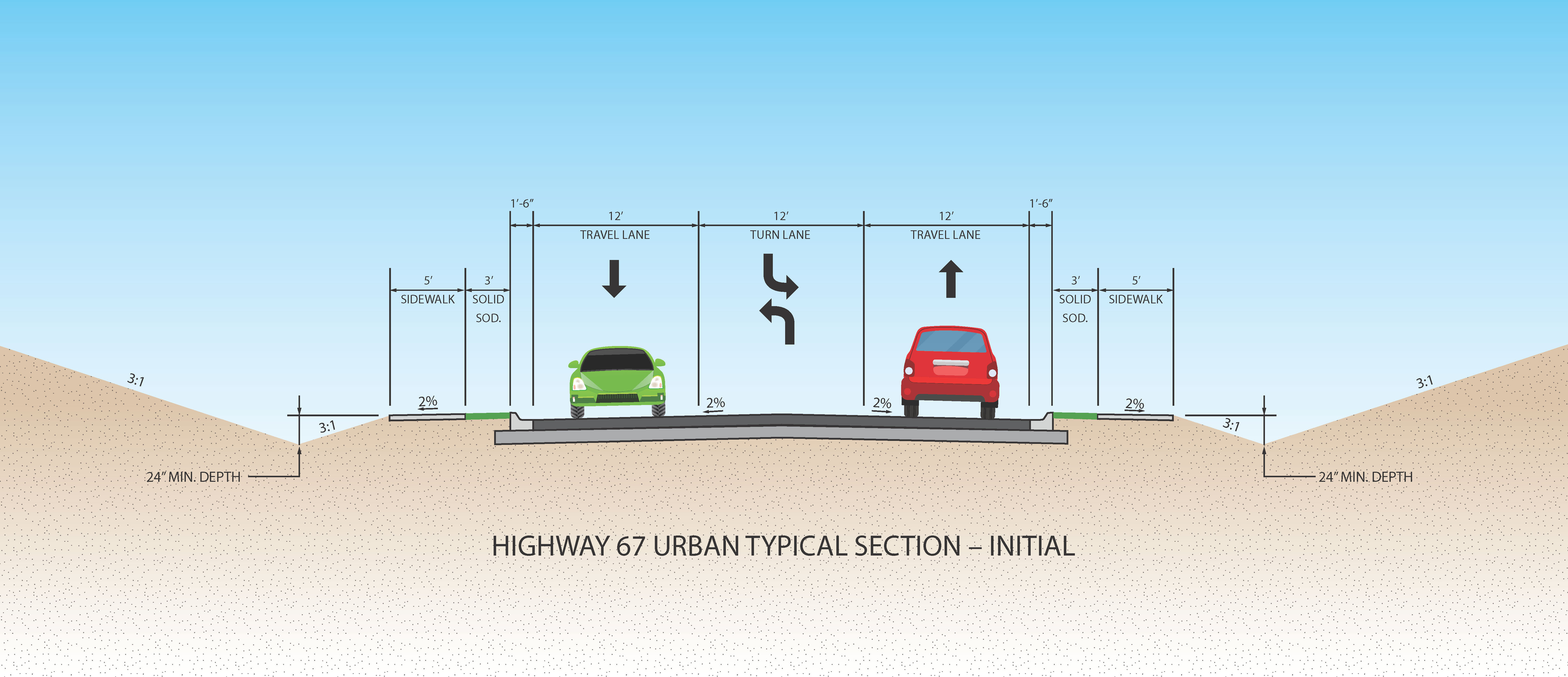 Eastern Portion - Urban (Highway 67): For the initial buildout, the urban typical section for Highway 67 between Pine Street and the interchange with the bypass south of Walnut Street would consist of two travel lanes and a middle turn lane with curb and gutter, sidewalk and open ditches behind the sidewalk.
---
Typical Sections - Future
By acquiring sufficient right of way now for a future expansion of the roadway, the Department could develop a five-lane bypass. Examples are provided, which include four travel lanes and a continuous left-turn lane in the urban areas, and four travel lanes with a painted median in the rural section.
---
---
---